Chocolate & Salted Caramel Mug Cake
It's a salted caramel chocolate mug cake that takes just 2 minutes to make. It's rich, decadent, and oh yes delicious. The recipe makes 1 mug cake in a regular sized coffee mug. It will take you 5 minutes top to bottom. How's that for quick and easy!
Warning: This is dangerous stuff! Try it once and I assure you addiction will follow.
You know those late-night cravings when you're dying for something sweet, that a bag of candy can't satisfy, yet you're too lazy to get up and bake something? So, you shove down any junk in sight, hate yourself for it then force yourself to sleep?
Not anymore!
Because this is the answer to the spontaneous feeling of:
I WANT DESSERT AND I WANT IT RIGHT NOW!!!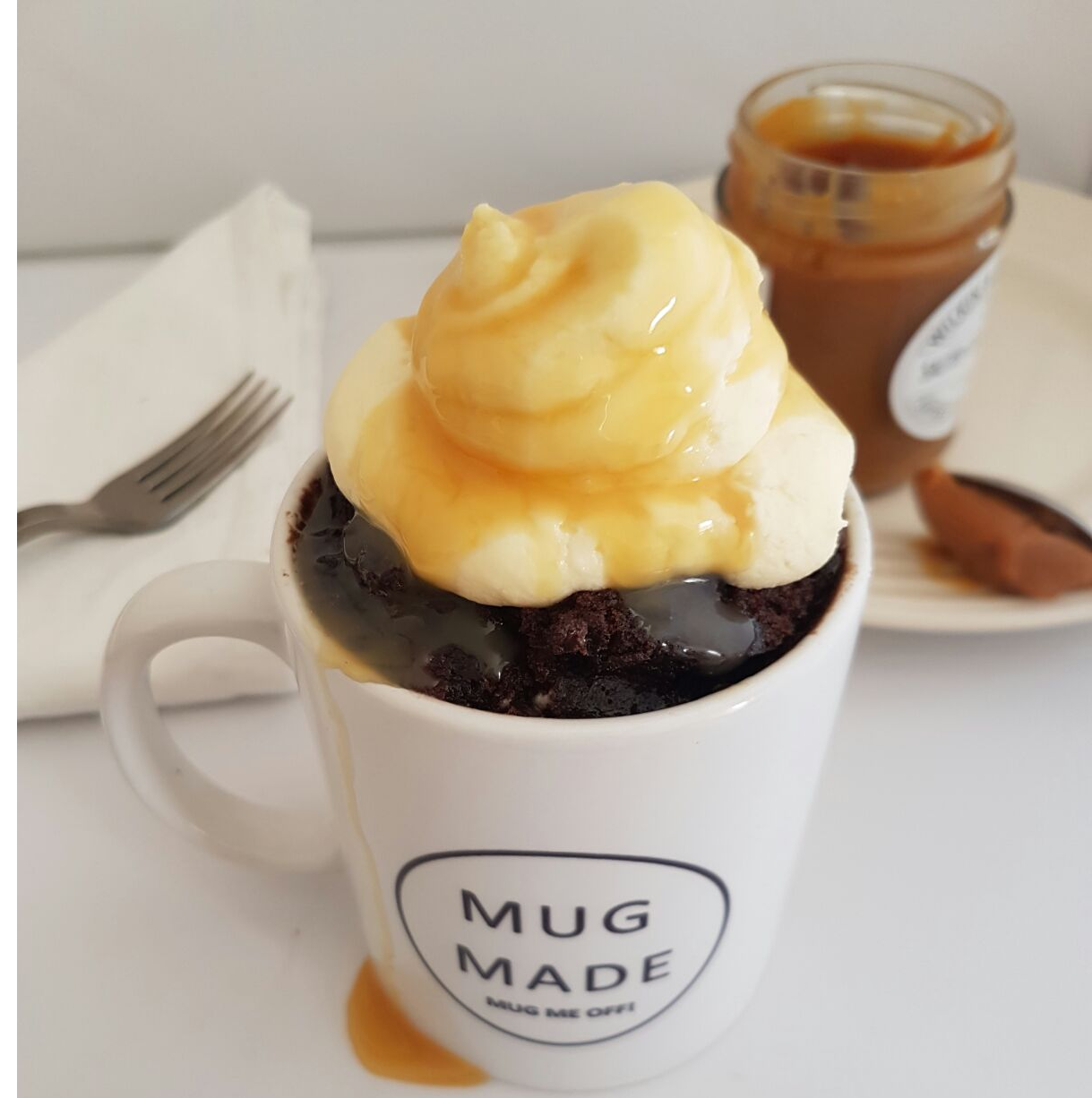 It takes 5 minutes from start to finish, and tastes like a cross between a molten lava cake and a chocolate soufflé! With a moist, cakey outside and a gooey, saucy inside, it's hard to believe it's made in the MICROWAVE!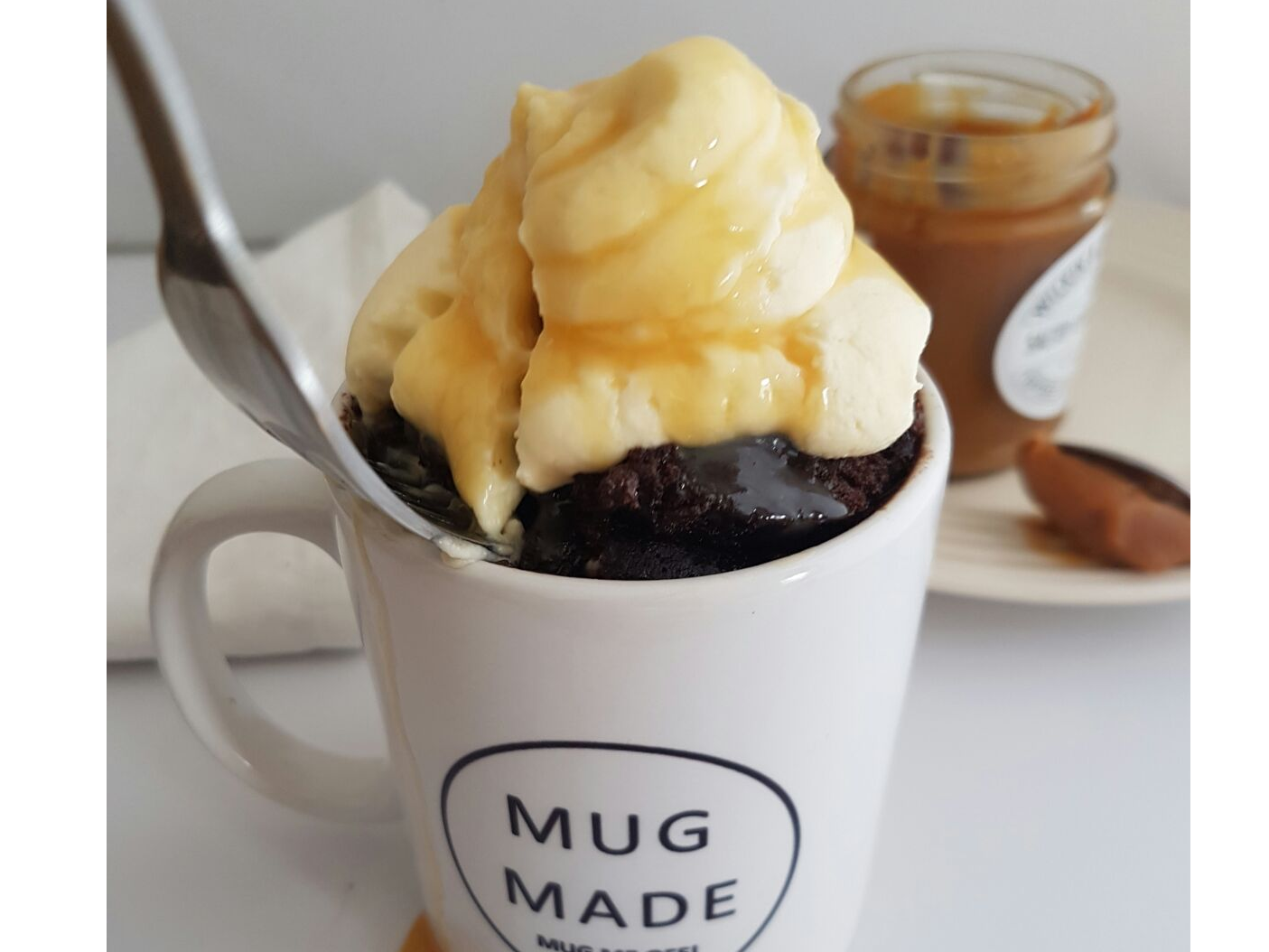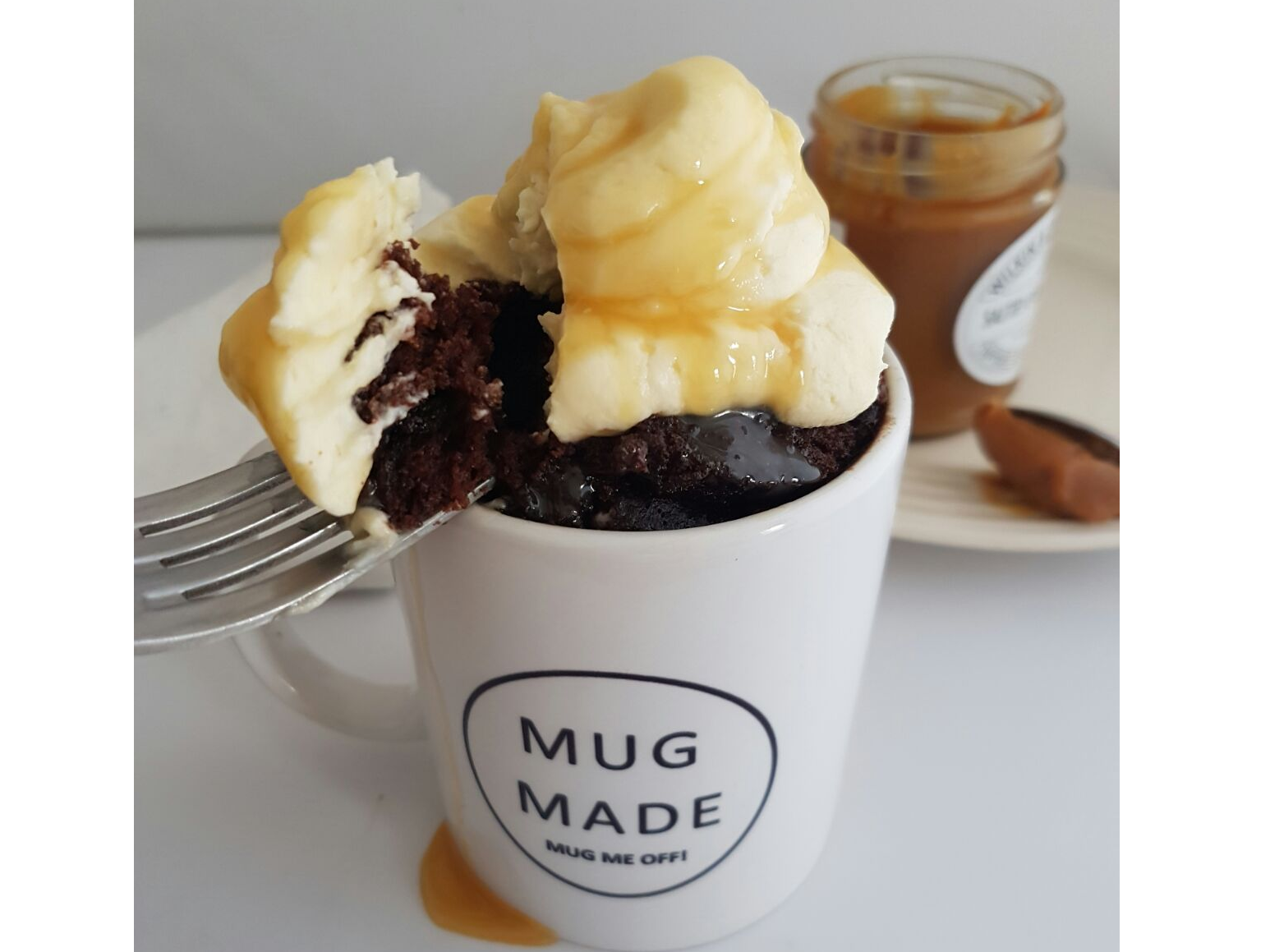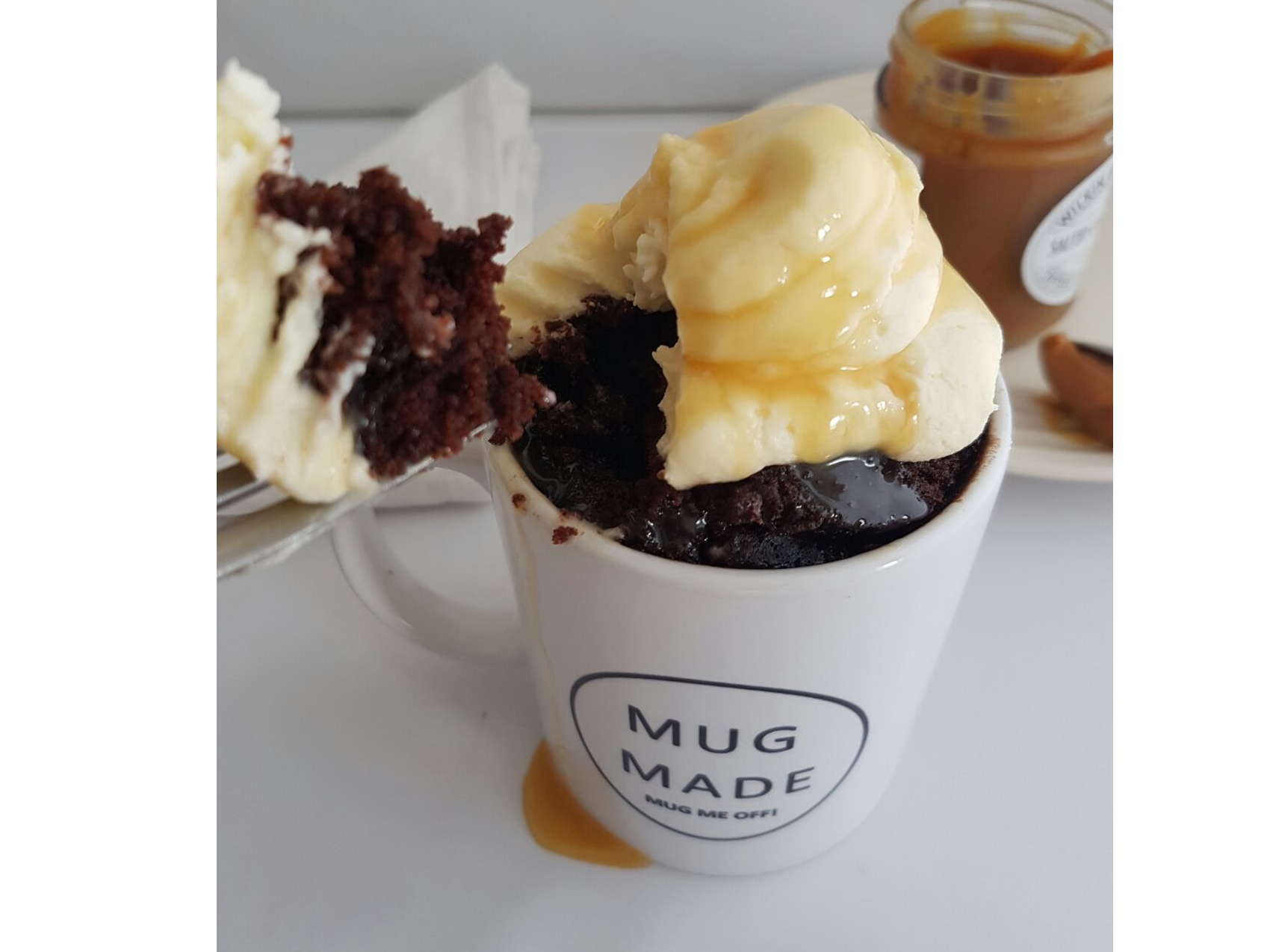 If you don't have salted caramel spread, you can sprinkle a little sea salt into the mixture as you drop in a dollop of Carnation Caramel. I like a little sprinkling of it on top of my cake too. (at Mug Made we can't get enough of sweet and salty together.)
Chocolate & Salted Caramel Mug Cake Ingredients
Mug Made - Chocolate Fudge Mug Cake Mix
1/8 teaspoon sea salt
3 tablespoons skim milk
1 tablespoon butter
2 tablespoons of salted caramel spread
Directions
Into a coffee mug add: 1 tablespoon of melted butter, 1 sachet of Mug Made Chocolate Fudge mug cake mix and milk. Mix to combine.
Drop 2 table spoons of caramel spread into centre of mixture one at a time the sprinkle 1/8 teaspoon of sea salt on top of the mixture.
Microwave on high for one minute If needed (if cake batter is still gooey), microwave on high for up to an additional 30 seconds.
Topping Ideas: Cream cheese frosting, Marshmallow Fluff, whipped cream or chocolate shavings.
Enjoy